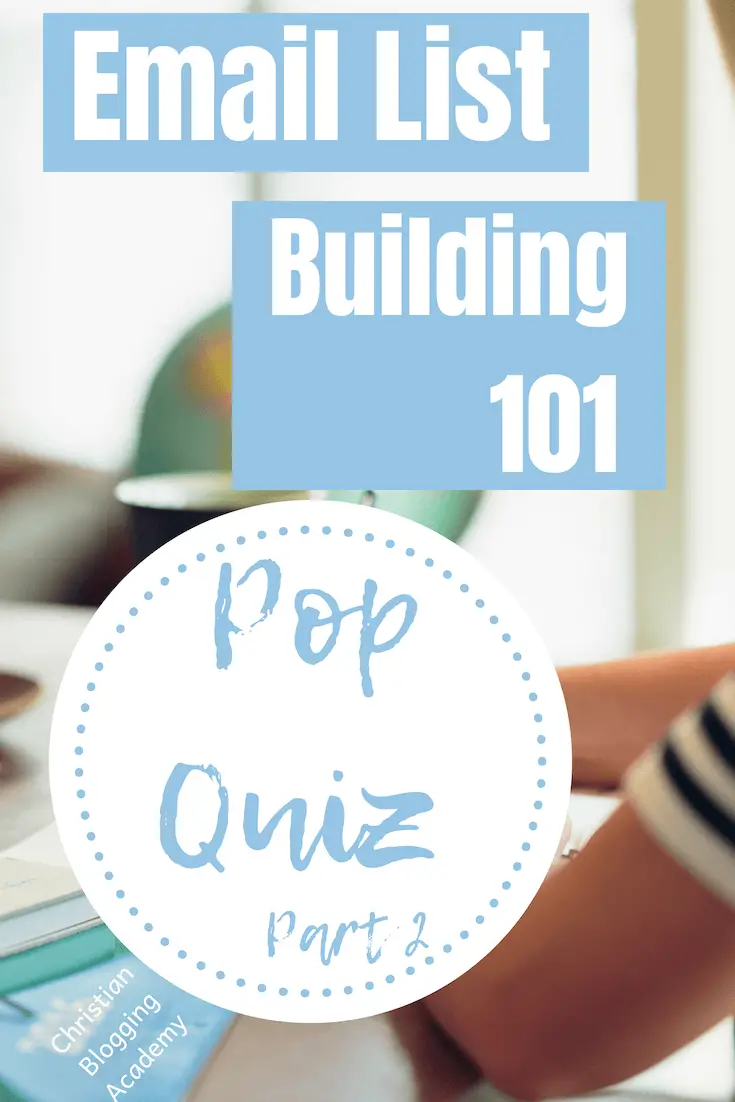 This is day 14 ( I think…I'm starting to lose track!) of the Write 31 Days challenge where I will be talking about how to start an email list and building relationships with your subscribers.
So far we've learned to:
Treat readers like humans and not a Google analytics stat,
How To Treat Your Subscribers Like Friends
The blogging mistake that pretty cost me everything (ok slightly dramatic)
The 5 five lessons I learned from the blogging mistake that cost me everything and
Why you need an email list if you ever want to make money
The tools you need to start an email list
Videos to help you create your freebie
Tips for creating a Christian optin freebie
Get a free 55 step checklist to take you for email list building to blog monetization
This post may contain affiliate links which means I get a commission if you purchase something after clicking on one of those links. But don't worry. I'm not going to recommend something I don't really believe it because that would just be wrong. 
Y'all I can't even believe I've done this many posts. I really wasn't sure if I'd make it this far so I'm really excited that I have. I'm almost halfway in!
So today is another pop quiz so we can test your knowledge over what we've covered so far.  This is an academy after all. If you want to take part 1 click here.
If you need help turning your blog into a business click here.
What Do You Know About Building An Email List? Let's Find Out!
[HDquiz quiz = "20"]
What Was Your Score?
How did you do? Did you get all the answers right? Did you learn anything new? I will probably add more questions as I think of more that will help you understand email list building.
The point of the quiz isn't just to be different or to have fun but to make this information really stick in your brain. There is such a steep learning curve when it comes to blogging.
If you're a Pinterest blogger (meaning you create pins to promote your blog on Pinterest) then you know we are literally bombarded with new articles on blogging every day and it can get to be too much.
Taking quizzes and really testing your knowledge on what you've skimmed read (come on, we all skim articles) will help slowly start turning you into a blogging expert.
If we are trying to be professional bloggers and entrepreneurs  (that's my goal and I think it is yours too) then we do need to test our knowledge of it just like we did in high school and college.
This is not a hobby for me and I believe that if you have stuck around this long or been here more than once, then this isn't a hobby for you either.
That's why I create these quizzes.
When we become expert bloggers then we can teach others about blogging too and help them spread their special God-given message to their audience.
If you need more help building a business with your blog then you can start here.  
Thanks so much for joining me and I'll see you tomorrow.