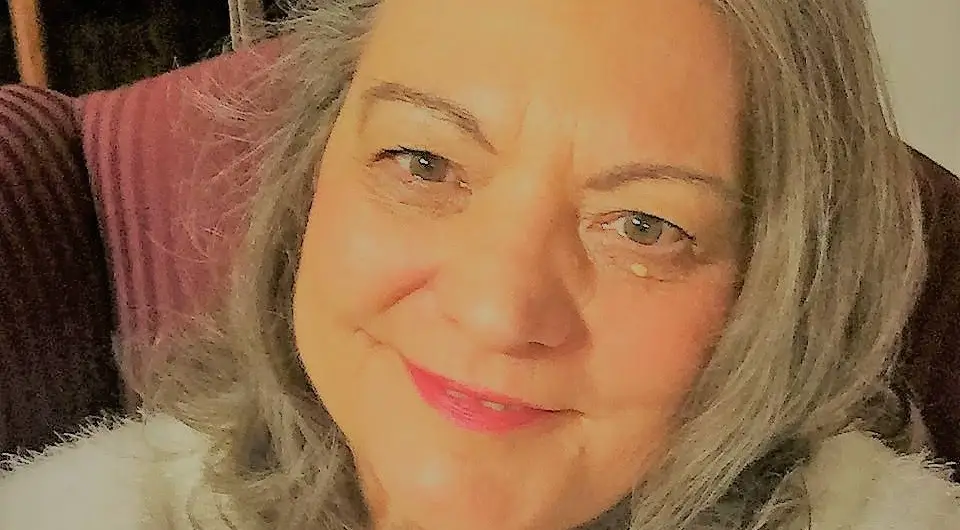 Need some inspiration? We all need a little from time to time. That's why I've started a new interview series on different Christian bloggers so we can all learn and be encouraged by one another.
Today's interview is with Sheila of The In Season Lifestyle and let me tell you, she's got a lot of good things to share. Be sure to read it and soak in that wisdom.
And if you're new to these interviews then let me tell you a little bit about them. These are interviews that ask Christian Bloggers questions that will help inspire, teach, and encourage us all on our blogging journeys.
They were originally a part of a series done in a Facebook group but I know that so many Christian bloggers could benefit from them, so I've started posting them here for the world to see.
And if you're interested in possibly participating in this series then there's a link at the end of the interview for that. 
But let's get to Gail's interview first though, yeah?
Interview With Sheila Gail Landgraf of The In Season Lifestyle
What is your name and some background information about you?
My name is Sheila Gail Landgraf and my mission is to share my Christian/Hebraic thinking-heart with you.
So just how does a Christian/Hebraic heartbeat?
It beats IN SEASON to the tune of 2 Timothy 4:2:
PREACH THE WORD.
BE PREPARED IN SEASON AND OUT OF SEASON.
CORRECT. REBUKE. ENCOURAGE.
USE GREAT PATIENCE AND CAREFUL INSTRUCTION.
All of "that" and so much more!
I blog almost every day because I want us to share our seasons and times, and all of the fullness of life that happens in between. You know exactly what I mean; those things that come from the inside out and turn the world upside down.
Basically, I'm speaking of all the things that make up the seasons of a Christian's day-to-day life.
For me that includes:
The life process of working six days and resting on the seventh; which includes loving, feeding and caring for a family (MONDAY NIGHT MENUS);
Turning our houses into homes (THE HOUSE DOCTOR);
Celebrating holy days and holidays together (SEASONS);
Participating in bible studies, prayer and meditation, (COME AS A CHILD);
Traveling the globe while loving God's people along the way (OH THE PLACES WE SHOULD GO);
Taking good care of our health and maintaining the temporary tabernacles (our bodies) where God's Holy Spirit lives inside us (AN APPLE A DAY);
Using our own unique gifts from God to fulfill our own destiny while enjoying and sharing the creativity of others (PEN ART);
Exploring the deeper meanings of theology (PIECES OF THE PUZZLE);
and most of all; just living upside down and inside out; you know – like Jesus did! He lived from the heart and he and his disciples turned the world upside down in the process.
What is the name of your blog? 
How long have you been blogging or working on this blog in particular? 
I've been working with this blog since 2016, but I have blogged since 2012. I am a freelance writer; I just can't help myself.
What was the original purpose of your blog when you started it? 
To share the gospel in a daily, down-to-earth way through teaching the scriptures and possibly to open some doors for more inspirational writing for my writing career.
Has that vision changed over time and if so how? 
There are so many ways that we Christians can share our love for God. The ideas keep growing and growing every day. I use art, music, scripture, song, the written word, and silence...Sheila Of The In Season Lifestyle Click To Tweet We talk about places and spaces where we know God would love to go on vacation with us.
The community is developing in this lifestyle blog; especially around the once a week bible study called Come As A Child. We started walking through the scriptures in Genesis and just kept on going; trying to keep an open mind and heart and to see where God would take us together.
It has been great so far! Now we are all the way over to the book of Numbers, but we aren't in a hurry. We take our time and savor the Word of God. We linger long enough to discover the things that God wants to reveal.
How is God using your blog to help others? 
The COME AS A CHILD Bible study is being used as a teaching tool in lots of small groups. They read the lesson on Thursday's post and get together and discuss it later. There is a plan in motion to compile our studies into written book form for each book of the Bible we cover.
Those will be sold on our blog along with a journal/workbook. People who have signed up for our monthly Newsletter that covers The IN SEASON Lifestyle's community happenings (a review and preview of the month that just went by and the month coming up) will be able to buy the study books at a discount. We've also had some great positive response to our health-related articles posted in the AN APPLE A DAY Topic of the blog.
We tie health into the daily spiritual walk and worship. Others love that we cover and participate in the Hebraic Holy Days that God gave Moses at Mt. Sinai, but we do it from a place of Christian freedom and worship. The author actually feels that keeping these holy days and the weekly Sabbath are key factors to joy in the Christian life. In the days to come, we hope to offer conferences and seminars about God's Holy Days in Modern Times. We also love teaching children from a "family tree" we decorate each month. Every tree has its own story – written by "yours truly" about the current season.
If you could go back in time to the beginning of your blogging journey, what would you change or do differently, knowing all that you know now?
In the beginning, I was all over the place. Now I try to be more centered and focused on the study of God's word, the Sabbath and the Annual Holy Days and let any overflowing activities spillover from those into daily life and ordinary times and seasons. I'm especially fond of the rhythms of each season in spiritual life with God.
What courses or blogs have been the most helpful in your blogging journey? 
I'm a big fan of Ruth Soukup and the Elite Blog Academy. I'm a lifetime member and will probably go over those lessons for the rest of my life. At the moment I'm dwelling on her advice for making your blog profitable. I'm not concerned about profit for the sake of profit only, but blogging can get expensive and a good blogger knows how to cover her bases and give her clients what they need in the process.
I'm working on those things. My niche is a bit hard to market as my avatar isn't typical; because she is a Christian with a Hebraic heart. She doesn't do well with Greek-thinking or life processes; and loves all things, Christian, to have Hebraic undertones with a Messianic understanding.
What are the blogging tools or resources you can't live without? 
Bluehost. WordPress. The support of EBA. My family has now transitioned from thinking I'm crazy to be interested in the blog. Their input and participation help me so much; especially because I love writing about family-focused activities.
Any words of advice for new bloggers just starting out?
Be patient. It will seem like it is going to take forever to get where you are wanting to be with your blog, but each day brings a little bit more clarity and substance...Sheila Of The In Season Lifestyle. Click To Tweet You don't notice the build up until you have arrived and you look back. It is like climbing to the top of a mountain with a lovely view.
For months you were just concerned about putting one foot in front of the other; then you get to look out over the world and see all of its wonders and glory. You had trudged along so hard and far that you didn't realize the treat you would find in the end. You are always in awe of what you see when you get there.
I'm still climbing myself, but I've hit a few high spots that amazed me in the process. Can't wait to get to the top!
Gail, you are awesome! Thank you for agreeing to do this interview and sharing your knowledge with our audience!
And if you would like to be considered for the Bloggers On A Mission series you can answer the questions here. 
*Please note: answering the questions does not guarantee that you will be featured in the series.*

If you're interested in learning more about blogging for business and impact then please download my free Christian business blogging roadmap. Just enter your email below.