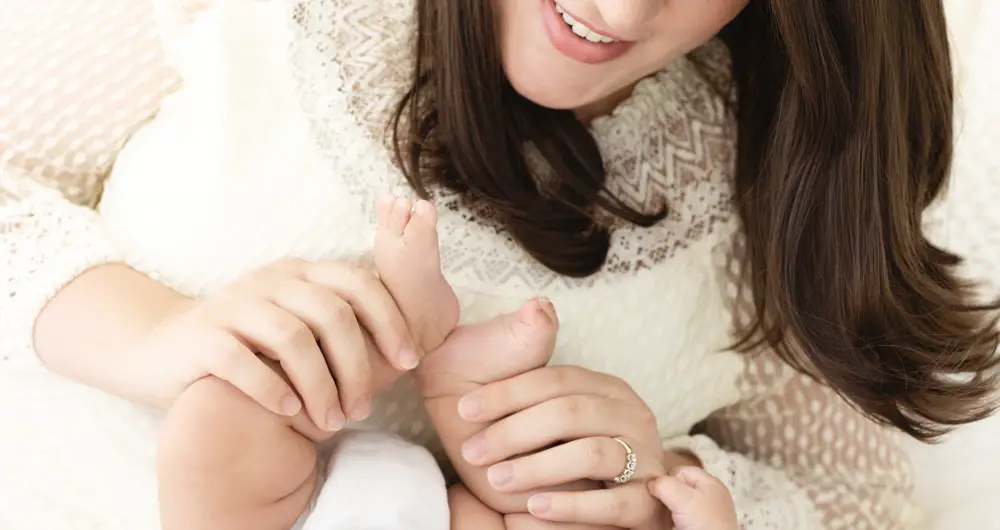 Need some inspiration? We all need a little from time to time. That's why I've started a new interview series on different Christian bloggers so we can all learn and be encouraged by one another.
Welcome to another edition of Bloggers on A Mission. So far I am loving this series. Blogging can be so isolating so it's awesome to be able to get to know some of our fellow bloggers better.
Plus I bet you've been introduced to some blogger's you haven't heard of so that's always cool.
The next interview is with Erin of Lullaby Lark. 
I've been seeing Lullaby Lark's name in Facebook groups for months so I'm excited to hear what she's got to say about her blogging journey.
Please join me in welcoming mama Erin!
Interview With Erin of Lullaby Lark
What is your name and some background information about you? 
Hey, friend! I'm Erin, the mama behind Lullaby Lark. I live in Augusta, Georgia with my husband, Ben, my two sons, Griffin and Caspian, and our two fur babies, Ollie and Izzy. Griffin was born with a chronic lung disease called pulmonary hypertension, as well as a small congenital heart defect and some other complicating factors.
We have spent the past three and a half years learning and growing together through this experience and relying on the hope that we have in Jesus.
What is the name of your blog? 
How long have you been blogging or working on this blog in particular? 
I've been blogging on and off since 2009. I started Lullaby Lark in 2017.
What was the original purpose of your blog when you started it? 
I started Lullaby Lark as a personal journey, in hopes that my readers would take that journey with me. I began to share my experiences and life lessons, specifically what I've learned and how I've grown from having a special needs child, in order to encourage those who might be struggling with similar circumstances.
But here's a secret. Writing has been just as encouraging, or maybe even more encouraging, for me as it is for my readers.
Has that vision changed over time and if so how? 
I think the purpose of Lullaby Lark has stayed the same–to encourage other special needs moms with the hope and healing available to us in the name of Jesus. However, it's shifted from being more of a personal journal that only close friends and family read to a ministry.
How is God using your blog to help others? 
God promises us that we are never alone because he is near, but when we are walking through particularly hard circumstances, we can begin to feel so isolated. Lullaby Lark reaches people in those lonely, isolated places.
Most of the comments and messages I receive are from moms who are going through something really difficult, like a health crisis with a child, or simply the day-to-day living with chronic illness or special needs.
Christian Bloggers To Follow: Interview With Erin of Lullaby Lark Click To Tweet
If you could go back in time to the beginning of your blogging journey, what would you change or do differently, knowing all that you know now?
I would do so many things differently! I would do a better job with my backend SEO, as well as researching keywords and SEO formatting for my posts. If my plan, in the beginning, was to reach people, SEO is really the way to do that. However, I did the best I could with the information I had. It's been a fun journey of learning and growing for sure!
What courses or blogs have been the most helpful in your blogging journey? 
Kingdom Bloggers Bootcamp–hands down! It was more than a course. You receive personalized help, weekly Zoom calls, and community with others who have completed the course, as well as those in your cohort. Plus, it's one of the most affordable courses out there.
I would definitely recommend it.
What are the blogging tools or resources you can't live without? 
Tasty Pins for Pinterest optimization, Keywords Everywhere for keyword research, Pixabay and Pexels for free stock photography, Adobe Stock for affordable stock photography, PicMonkey for quick photo editing and creating images for social media and Pinterest (I know everyone loves Canva, but I've had a better experience with PicMonkey), and all of the help and support from others in the Christian blogging community.
Groups like Christian Women Bloggers Unite, By His Grace Bloggers, Kingdom Bloggers, Salt & Light Linkup & Blogging Community, The Tribe "New Bloggers for Jesus," and so many more have been invaluable.
Any words of advice for new bloggers just starting out?
Don't get overwhelmed or caught up in perfectionism! Take your blogging journey one step at a time. It's so easy to feel like you have to do everything all at once, but that is simply not true....Lullaby Lark Click To Tweet I would definitely recommend taking a course like Kingdom Bloggers Bootcamp.
It will help get your blog started off on the right foot and let you know what is really important to do now and what can be put off until later. Also, get involved in the Christian blogging community. Join groups. Build friendships. Help as many other Jesus-loving bloggers as possible. It's such a rewarding experience.
Thank you, Erin! I know you've been a source of inspiration for mothers struggling with special needs children!
If you're a mother who is taking care of a sick or special needs child please be sure to visit Erin at Lullaby Lark!
And if you would like to be considered for the Bloggers On A Mission series you can answer the questions here. 
*Please note: answering the questions does not guarantee that you will be featured in the series.*

If you're interested in learning more about blogging for business and impact then please download my free Christian business blogging roadmap. Just enter your email below.