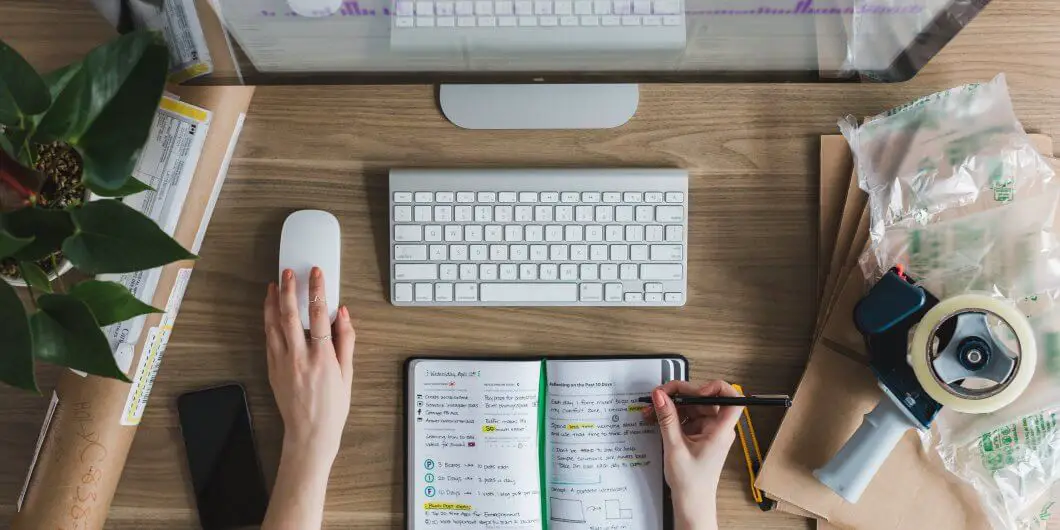 Pinterest Promoted Pins Best (And Worst) Practices

You're curious about them.
You've seen Pinterest ads for other bloggers. And if you see them over and over again then they must be working right?
They wouldn't keep spending money on ads if they didn't get results, right?
But you might feel unsure about whether or not they are right for you and your blog.
Or even if you can afford Pinterest ads or not. If these are some of the doubts you have about, I hope I can put some of those doubts to bed.
This is the second to the last post in the email list building series that I've written for the write 31 days challenge.
The series was designed to teach you what I know about building an email list which is one of the most aspects of building a business.
Since I started this email series I have grown my email list by 175% and tomorrow I will talk about why I think that is.
I will also have all of my email list building series together in a nice and neat pdf that you can download so that you can look at it any time whether you can get online or not.
Quick Tip: Any time there is a document that I want to look at over and over and I don't want WIFI or 3G, or lack thereof to be a hindrance, I put that document in my iBooks or another app that does not require internet for me to access it.
That way I can learn any time anywhere. This is what I suggest you do with my pdf download that I'm going to have for you tomorrow if you choose to download it.
Okay now let's talk about Pinterest Ads

3 Dumb Things I Did With Promoted Pinterest Pins (Best Practices)

I have personal experience with Pinterest Ads or promoted pins. It was both a success and a failure. Let me explain what I mean.
It was a success in the fact that a lot of people saw my ads.
It was a failure in the fact that it didn't convert very well.
I have written a book about Christians who have been called to blog but have procrastinated actually taking the plunge and doing it. It encourages bloggers to follow the calling that God has laid on their hearts.
I think this book can really help Christians who want to blog but are on the fence about doing it. The book pushes them off the fence and firmly into "I'm ready to do this now" territory.
I know that there is a market for this kind of book because I have read comments from Christians saying that they should start a blog but they are scared, nervous, too busy, fill in the blank.
I got the bright idea to take my book and market it on Pinterest.
Did a guru tell me to do that?
No.
Have I seen other people do that on Pinterest?
No.
Did I do research on marketing books on Pinterest and see that people have been successfully doing it?
No.
In fact, people said they were NOT successful in doing this method.
In fact, a webinar I saw on Pinterest from someone who works for Pinterest said that you should link to a blog post first and then the sales page because that converts better.
But did I do it anyway?
Why of course I did. I'm hard-headed like that.
So I did an ad campaign on Pinterest with my (poorly designed hard to read) book cover on Pinterest linking straight to my sales page, despite all the warning signals flashing, saying "abort abort".
And I got lots of impressions. And I got some click-throughs as well. But sales. Not so much.
Gee, I wonder why.
Moral of the story…
Unless your book, course, or product is so amazing that everyone in your target market naturally will want it, it is a harder hill to climb when you link directly to the sales page of that product.
The blog post makes that potential customer warmer than say a sales page.
Plus my book cover was hard to read and understand and the user probably didn't understand what they were clicking on or looking at.
Long story short?
Don't think you are going to break the mold.
Sorry to be a Debbie downer but more than likely if a method hasn't worked for anyone else then it probably won't work for you either.
Not saying don't be original because I think that is important but still don't be surprised if it's not successful, at least not the first time.
Now let's talk about some of the things you should do

3 Lessons You Can Learn From The Dumb Mistakes I Made With Pinterest Promoted Pins

1. Choose a traffic awareness campaign
I'm sure there is a reason for the awareness ads on Pinterest. I'm sure there's got to a reason why people want to pay just for someone to see their ads.
However, I really can't understand what that reason is. When I did my ad, I got thousands of impressions. That's awareness as far as I'm concerned.
So it just doesn't make a lot of sense to me at the moment to pay for someone just to see your ad (maybe I'm misunderstanding?).
Instead, do the traffic ad which you only pay for when someone clicks on your ad. A lot cheaper in the long run.
2. Make sure you pin is easy to read and has a clear headline/title and call to action
When I made my pin for my book to promote on Pinterest, I had my title of the book really big. The title (right now ha ha ha) is Write Now!
I was trying to be cute and have a play on words. You know start your blog Write Now…get it?
I mean really, no one has time to be figuring out what you mean on Pinterest.
No one calls about puns, plays on words or anything of the sort. I think that's a cute name and it's possible that I will keep the name of the book because I really do love it but was it right for the pin's headline?
No!
The pins headline should have been more keyword rich and easier to read and more explanatory about what the pin was about.
I had a tagline too but could the user read that quickly and easily. No! (sorry to keep shouting lol).
They couldn't read it. You know what happens when users can't read your pin? They keep it moving.
I also should have had a call to action on the pin (that was easy to read) like click here, read more, or something. What I've learned is that with a Pinterest ad you only get one shot to really grab their attention.
They don't get to have a closer look at your pin. They only get to look at your pin, click on it, and then go to the page that you linked to immediately.
That gives you very little time to convince the reader to give you a chance. Not only that, but as far as I can see, there is no way to save a promoted pin and come back to it later.
So that person scrolling through their feed has to really want to see your content right then and there because's there's no getting back to it (unless they bookmark it outside of Pinterest).
Make those pins good and make them count.
3. Use keywords that are as targeted as possible and pick broader audiences for promoted pins
When I did my ad, I was very unsure of which keywords to pick. When you use the Pinterest keyword tool, they don't give you the option of choosing keywords that only like 5,000 people search for.
The keywords that are available to you or only those that are in the hundreds of thousands of searches to millions of searches per month.
With the kind of audience I was targeting, that made it very difficult. I wanted to choose Christians who want to become writers or bloggers.
How many searches do you think there are with those keywords "Christians who want to write or blog" not lots.
In fact, Christian blog or bloggers is not even an option as a keyword, let alone potential Christian bloggers or writers.
That made me have to pick keywords that were only quasi-related to my book's topic which made it very difficult to really hone in on my target market.
The target audience for my book is so niche that it just won't work on Pinterest. Instead, the best kinds of pins to promote or ones that have broader audiences and that have keywords that can actually be found in the Pinterest keyword tool.
You live and you learn.

How to use Pinterest Ads to build your email list.
Although you could very well link directly to your squeeze page in your promoted pin, probably the best course would be to link to a blog post that really highlights why your email opt-in freebie is really necessary and needed and will help your audience, and then link to your squeeze page in that blog post.
For your keywords, I would do it like this.
Some of the keywords that I would choose would be "Blogging tips" "monetize your blog" "blogging printables" "blog how to" and so forth because people who are looking for these terms would probably be interested in a printable that helped them turn their blog into a business, based on the kinds of terms they are searching for.
It's true that my blog is targeting Christians but I would just take the chance that some of the 5 million people who are searching for those topics are also Christians and would click.
I'm still learning about the keyword aspect of this but this is the approach I would take based on what I know right now.
Have You Tried Pinterest Promoted Pins?
Even though my Pinterest ads were a massive fail, I still don't regret the experience.
The ads were not terribly expensive, either, in case that is holding you back. I think I spent less than $50.
I'm pretty sure I spent quite a bit less than that I just don't want to lie to you but it was not over that. And I did get lots of impressions, just not as many click-throughs for the reasons I stated above.
If you thinking about doing Pinterest ads, I would say do your research, actually follow what the experts say (unlike me) and go for it if it's in your budget.
I definitely learned a lot and now I can tell ya'll what not to do and hopefully spare you some wasted time and money.
Okay, guys join me tomorrow for my last post in the email list building series.
I'm really excited that we've come this far! I missed some days in the challenge but I published more days than I didn't so I'm really grateful that I stuck with it and I think it has resonated with some of you as well.
 The Top 5 Pinterest Marketing Tools I Wish I'd Had Before I Created My First Pin
If you're struggling to understand Pinterest then I want to share with you this freebie I created.
Having these resources in the beginning or even middle of my journey would have saved me from so many Pinterest marketing headaches.
If you're interested, just enter your email below and I'll send you this resource FREE and you'll also be subscribed to my newsletter with blogging insights, tips, discounted blogging resources, and more! 
See you guys tomorrow…we are at the finish line! Woo hoo!