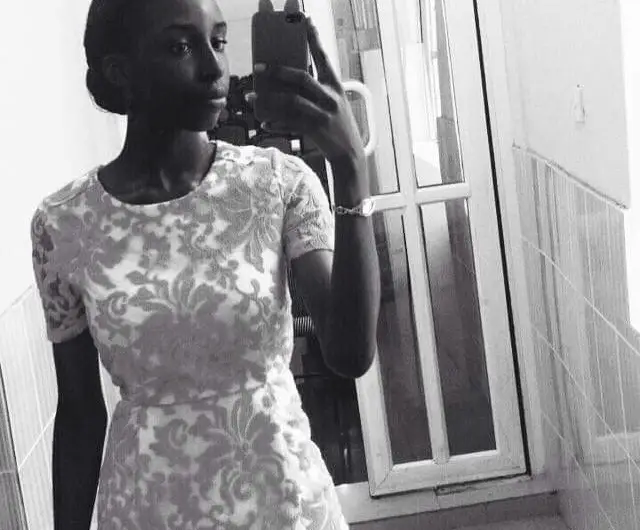 Need some inspiration? We all need a little from time to time. That's why I've started a new interview series on different Christian bloggers so we can all learn and be encouraged by one another.
In today's Bloggers On A Mission interview series, we'll be learning about Aderinsola Oluwafemi of Girls Alight for Christ.
I really love her heart for Christ. She is definitely blogging for His glory!
Let's hear what Aderinsola has to share about her blogging journey.
Interview With Aderinsola Oluwafemi of Girls Alight for Christ
What is your name and some background information about you?
My name is Aderinsola Oluwafemi. I'm Nigerian 🇳🇬. I love God and desire to please Him and live for His glory. I also desire to help others do the same.
What is the name of your blog? 
How long have you been blogging or working on this blog in particular? 
Two years.
What was the original purpose of your blog when you started it? 
I started the Girls Alight for Christ ministry to help girls and young women worldwide grow in their relationship with God and live their lives to please Him. It is my desire to see children of God be on fire for Him, devote their lives to shining the light of Christ in them and live to fulfill God's will for their lives.
Has that vision changed over time and if so how? 
No, it hasn't.
Develop your own style, it doesn't matter if it's popular or not. Be you. And let God use you..Aderinsola of Girls Alight for Christ. Click To Tweet
How is God using your blog to help others? 
I believe God is using Girls Alight for Christ to reach out to His children who want to love and serve Him but aren't sure how to exactly. I try my best to rightly dissect God's word, with the inspiration of the Holy Spirit, and help others understand how they can apply the scriptures to their daily lives.
If you could go back in time to the beginning of your blogging journey, what would you change or do differently, knowing all that you know now?
What courses or blogs have been the most helpful in your blogging journey? 
My friend's blog (lifestylebymo.com) has been an inspiration to me.
What are the blogging tools or resources you can't live without? 
My phone definitely. Apps like Tecarta Bible (I use this to write and store most of my posts), Canva and Adobe Spark. Also, Photoshop.
Any words of advice for new bloggers just starting out?
Don't try to be like anyone else. It's really easy to compare yourself to others and want to copy their style of blogging because they seem to be getting too good responses you want but I advise you to focus on doing you. Or rather, focus on what God wants to do through you.
Be patient. It will seem like it is going to take forever to get where you are wanting to be with your blog, but each day brings a little bit more clarity and substance...Aderinsola of Girls Alight for Christ Click To Tweet
Develop your own style, it doesn't matter if it's popular or not.
Be you. And let God use you.
Don't overwork yourself on stuff like viewers and blog shares and the likes. I've found that the best thing to do is pray to God to use you and your blog in great ways according to His will and to lead the people He wants to touch to your blog/page.
Thank you, Aderinsola! You definitely had some words of wisdom that I need to apply in my own life.
Please be sure to check out Aderinsola's Facebook page and support her cause.
And if you would like to be considered for the Bloggers On A Mission series you can answer the questions here. 
If you're interested in learning more about blogging for business and impact then please download my free Christian business blogging roadmap. Just enter your email below.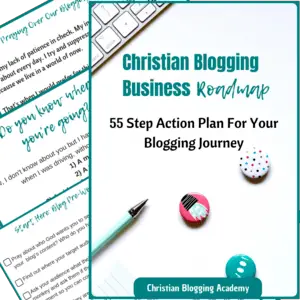 *Please note: answering the questions does not guarantee that you will be featured in the series.*