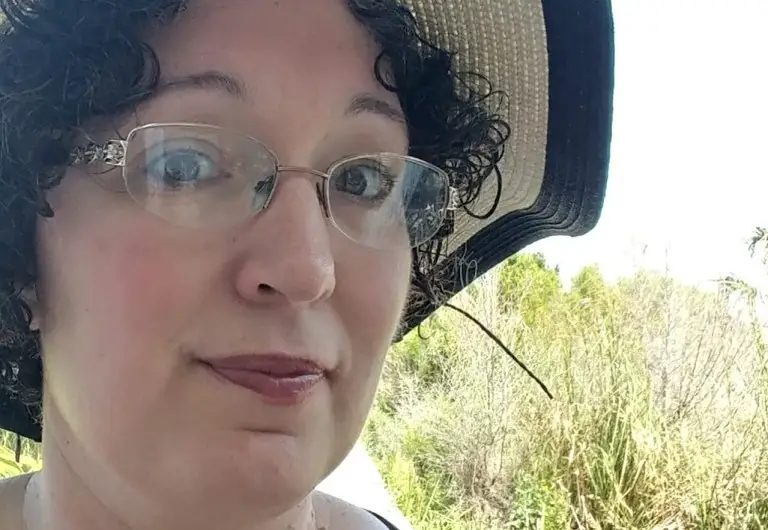 Need some inspiration? We all need a little from time to time. That's why I've started a new interview series on different Christian bloggers so we can all learn and be encouraged by one another.
Today's post is the next in my Bloggers On A Mission interview series. These interviews were taken from a series of posts done in a Facebook group that I'm an owner of.
These interviews ask Christian Bloggers questions that will help inspire, teach, and encourage us all on our blogging journeys. It's good to get to know our fellow Christian bloggers and help support each other.
Today's interview is with Dorothy Miller of Little Things.
In her interview, she shares with us a profound loss that she has suffered and how God is using her to help others who have been through similar situations.
Please join me in welcoming Dorothy!
Interview With Dorothy Miller of Little Things
What is your name and some background information about you?
Hi, I'm Dorothy Miller. I've always enjoyed writing and at age 14, got my first weekly articles in a weekly Amish Mennonite paper called the Budget. I have been married to Lowell for 21 years, homeschool my 3 children, and work as a reflexologist out of my home.
I love people and thrive on speaking to groups and entertaining/hosting. Cooking/baking are my happy place.
What is the name of your blog? 
Little Things (www.dorthymae.blogspot.com)
How long have you been blogging or working on this blog in particular? 
Since 2014ish
What was the original purpose of your blog when you started it? 
I love encouraging others especially women. I started out writing from my place as a mom with 4 small kids (who were born in 4 years). I wanted to remind others of the little blessings in daily life.
Has that vision changed over time and if so how? 
When my daughter, Abby went to heaven in 2014 I blogged very publically about our grief. This opened up a whole new niche for my writing. I could identify with those who were grieving. I also found that in my grief I could challenge those who had not lost a child to cherish the moments.
Because Abby's death was so tragic and all over the news, it also opened up an avenue to share our faith with groups of people we would otherwise never have crossed paths with. My blog about her death was read over 50,000 times.
How is God using your blog to help others?
Hopefully, God is using it for encouragement. I hear frequently that in sharing from real places people gain encouragement and solidify the knowledge that they aren't walking this road alone.
If you could go back in time to the beginning of your blogging journey, what would you change or do differently, knowing all that you know now?
I would not do what I'm doing now😜 comparing myself to other bloggers (like y'all…your pages are awesome!)
I would set more reachable goals allowing me to do more writing which is life-giving.I would try hard to embrace who/how God created me to be.
What courses or blogs have been the most helpful in your blogging journey? 
I'm just investigating that. Would love to hear what's worked for people in this group.
What are the blogging tools or resources you can't live without? 
Still learning…
Any words of advice for new bloggers just starting out?
Follow your gut. Write what God wants you to. Don't worry about the naysayers. Put aside focused time to write...Dorothy Miller of Little Things Click To Tweet
Thank you, Dorothy, for sharing this with us. God is using you in a mighty way and we appreciate you for being so vulnerable.
Please be sure to visit Dorothy at The Little Things.
And if you would like to be considered for the Bloggers On A Mission series you can answer the questions here. 
*Please note: answering the questions does not guarantee that you will be featured in the series.*

If you're interested in learning more about blogging for business and impact then please download my free Christian business blogging roadmap. Just enter your email below.