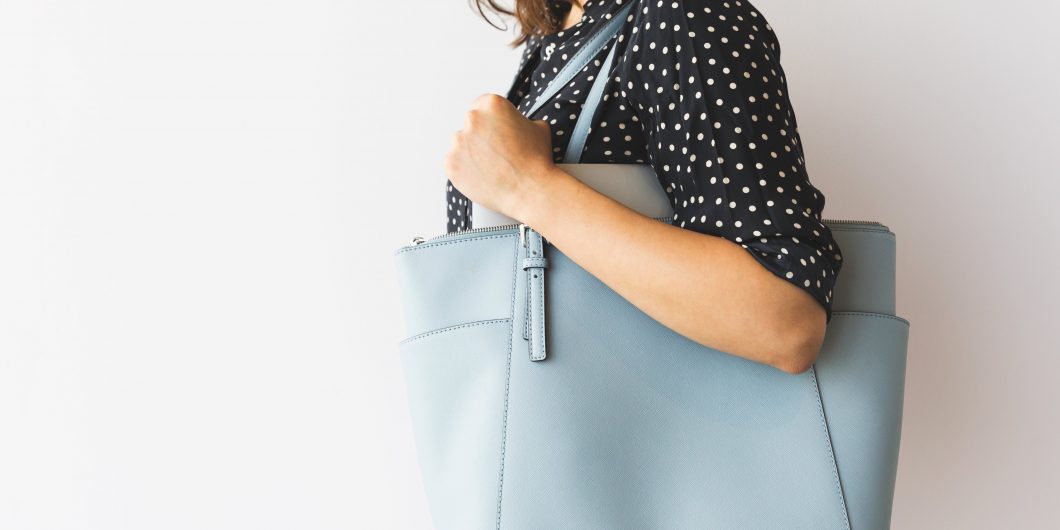 Last Updated on July 8, 2021 by Nicky Johnson
What's up everyone,
If you've been on Christian Blogging Academy at all within the last 2 days then you've probably seen a number of posts talking about the Genius Blogger's Toolkit. It is a group of digital products for bloggers that are bundled together for an incredibly low price for a limited time.
If you want to see everything that's in the toolkit you can click here to read my post that list every single product in the bundle.
Or if you want to go to the homepage you can click the button below and go to the GBT 2019 sales page
If you're interested in learning more about blogging for business and impact then please download my free Christian business blogging roadmap. Just enter your email below.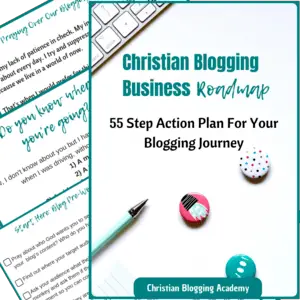 Best products for Christian bloggers
How did I choose products for this section, you might be wondering? Well, some were obvious. How to Earn Income as a Christian Blogger is a pretty obvious choice.
But most of these products don't mention Christian Bloggers at all. So how did I pick?
I want you to know that I pay close attention to what ya'll say.
I look at blog comments.
I look at my Google Analytics to see which blog post topics resonate with you the most.
I read your comments in Facebook Groups with Blogging With Heart and By His Grace.
I notice what you ask questions about and what you say you are struggling with.
I also pray for you and ask God what I can do to help any of you.
I've read some of the most touching messages from some of you telling about how some posts on CBA have really helped you in your blogging journeys and I pray that some of these products (if you choose to get the bundle and I totally understand if you don't) will help you as well.
Products To Help You With Social Media and Platform Building
The potential to reach our target audience for Christ on social media is huge. However, we can know how important social media is but still feel lost in knowing how to best use it. These products are here to help us do just that. 
Authentic Instagram Engagement by Ruthie Gray
101 Prompts for an Engaged Facebook Group by Karen Shopoff Rooff
Instagram Content System by Helene Sula
Social Boom by Ruth Soukup
Podcasting for Bloggers: Giving your website a VOICE & growing an invested audience by Kara Carrero
Products To Help You Maintain Your Authenticity and Integrity As A Blogger
There are so many tips, tricks, tests, and techniques that we are told to do as bloggers that we can sometimes lose who we are called to be as Christians. If you want help making sure you don't lose your authenticity as a blogger than you will love these products. 
Impact: Conquer Your Content, Master Your Message and Make a Big Impact Online by Faith Mariah
The Authentic Blog Project by Hannah Rinaldi
Products To Help You Monetize Your Blog
If you're trying to earn money from blogging either as a business or a side hustle then these are just some of the products included in the bundle that will help you. 
How to Earn Income as a Christian Blogger on Black Friday and Cyber Monday by Sara M Borgstede
Affiliate Marketing, Simplified! by Catherine Rosales
Content Strategy Toolkit for Service Based Businesses by Jocelyn Kopac
Creative Cash by Joelle Byrne
The Creative Side Hustle Manual by Lizzie Emery
Products To Help You Beat Overwhelm and Be Productive
If you're anything like me, blogging is a bigger deal than I originally thought. There's so much to keep up with and you wear so many hats as a blogger than its enough to drive you crazy. That's why I love that they included these products in the bundle. It shows me that they truly get it.
Get Chaos Organized for Mom Bloggers by Kristine Beaves
Blogging Tech Made Easy by Julie Chickery
The Ultimate Blog Planner by Cassie Scroggins
Products to help you with increasing your blog traffic 
Getting more blog traffic is a goal for many bloggers but sometimes it seems so elusive. However, these products will help take the mystery out of bringing more traffic to our blogs.
Boost Your Blog Traffic: 50 Strategic Steps to Increase Traffic To Your Website and Make It A Success by Frances Vidakovic
The Beginner's 40 Day Action Plan for SEO Success by Sarah Hardee
The Secret Sauce to Skyrocketing Your Blog Traffic by Angela Mary Vaz
ROI Action Plan: Where to Focus Your Time to Make the Most Money When You Have Limited Time by Caroline Vencil
Products To Help You Write A Book
Many of us Christian bloggers have at least one book on our hearts. If you want to write a book or you're in the process of writing one look at these products to see if they could be helpful.
E-Book Bestseller Bootcamp: The Ultimate Self-Publishing Course For Bloggers by Ana Savuica
Believe, Plan, Act: A Platform + Productivity Planner for Writers by Kimberley Grabas
Non-Fiction Book Proposal Template by Becky Kopitzke
Products To Help You Build An Email List 
I've heard some of you asking questions about getting more email subscribers and how to connect more with your audience. These products are exactly what you need to get help with that. 
Email List Building Crash Course by Beyond Basic Blogging, LLC
Email Writing Secrets by Kerry Beck
List Building Insanity by Brianna Berner
List by Number by Suzi Whitford
This isn't even everything…
I can't lie. There are so many products in this bundle that I didn't even include everything in each category that I could have. It's late and I have to get ready for the workweek.
Hopefully, though you were able to see how many products there are in the bundle that can help you specifically as a Christian blogger.
And then that you can help you make a decision on whether or not you want to spend your hard-earned money or not on this bundle.
If you're ready to go ahead and get the Genius Blogger's Kit 2019 then go ahead an click the button below:
If not thanks for hanging with me and be sure to sign up for my email list and you'll receive my free Christian Blogging Business Roadmap. Just enter your email address below.
If you have the bundle for this year or any year, feel free to speak honestly in the comments on your thoughts about them.
That's all for now guys…Thanks for reading!