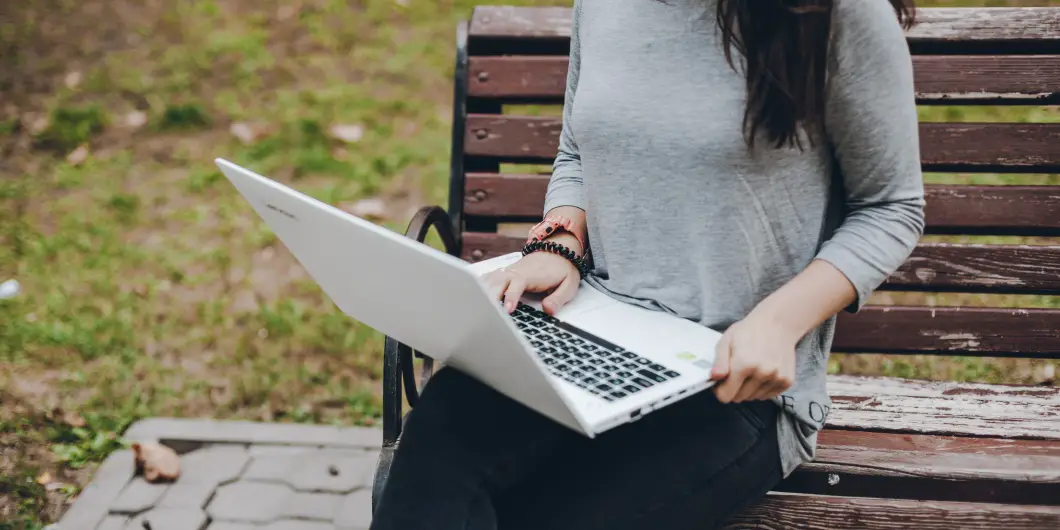 How To Use Tailwind For Pinterest On Your Blog

Okay guys this year, as I learn new hacks, tips, and tricks to help make running a blog faster and easier, I am going to pass those tips right off to you.
Our time is so limited and precious. Many of us still work a full-time job as we work to make our business a full-time gig.
Not to mention many of you have children and husbands to tend to.
That's why whenever I see a new or better way of doing something that will maximize our time, I'll share it. I want us all to benefit from it.
One thing that I know is overwhelming to us bloggers, in particular, is keeping up with the Pinterest dance. I love Pinterest but it is a hungry beast that is never satisfied.
We have to constantly and consistently feed Pinterest new pins or our traffic shrivels up and dies.
Trust me, I know this all too well.
This post may contain affiliate links which means I get a commission if you purchase something after clicking on one of those links. But don't worry. I'm not going to recommend something I don't really believe it because that would just be wrong. 
How To Use Tailwind For Pinterest Quickly
Because Pinterest is so hungry all the time, we could literally spend all day on this platform and pin our pins and other people's pins.
However, because there's about a million (literally, it feels like) other business tasks we have to do then very few people have time for that.
And while it is important to maintain a daily presence on Pinterest (meaning you should try to be on the actual Pinterest app or website every day), you don't have to be on there all day because of a lovely tool called Tailwind.
Deciding to use Tailwind for Pinterest marketing will be one of the best business decisions you will make.
Tailwind lets you schedule your Pinterest pins in advance…even months in advance which is a life saver. But I will admit that I didn't take to Tailwind right away.
However, over the past 8 months or so I see Tailwind as an invaluable tool especially since I have 2 blogs.
One thing that I struggled with on Tailwind is that it seemed to be taking me a while to schedule content.
In the long run, I was saving time but in the short run, it seemed like it took too long for me to schedule pins, especially other people's pins.
So I searched on Youtube for a way to schedule Pins faster and I came across this gem of a video. I just tried this technique and it works perfectly. Please take a look!

Quick Tip To Use Tailwind For Pinterest Marketing:
Scheduling Months Worth Of Pinterest Pins In Minutes
And if you're not able to watch a video right now but you are dying to know what the hack is, I will summarize it for you below (make sure you have the Tailwind extension installed):
Make sure Tailwind is open and that there are no drafts in your drafts tab.

Go to Pinterest and type in the keyword that you want to schedule pins for. Decide on one board to schedule for.  For instance, I just typed in Planners in the search bar in Pinterest so I could schedule them to my Planners board.

In the feed for that keyword you just searched for, every pin should have a tailwind extension button on it. Click on that button.

A window will pop open but you can just put that window to the side. Do not close that window.

Now go back to your feed and click on the Tailwind icon button on the Pins you want to schedule.

When you've finished selecting all the pins you want to schedule, to your Tailwind dashboard and click on the draft tabs. Or refresh the page, if you're already on the drafts tab.

Now you should see all of the pins that you just clicked on and because they are all going to the same board (or boards if you have more than one board that those pins could be pinned too), you don't have to schedule each pin separately. Just go to the Add Board To All section of the drafts page and put in the boards you want to add all the pins too.

Then click Schedule All Drafts. Boom, tons of content just scheduled in minutes.

You can choose to shuffle your queue if you feel like that is too much similar content being pinned at once. It's optional but strongly suggested.
Tailwind makes pinning on Pinterest so much faster and easier and this tip makes using Tailwind so much faster and easier.
This Tailwind hack has saved me so much time.
You can do this with your own pins as well, not just other people's pins.
If you have a Pinterest board with all of your blog posts on there then you can employ this same technique.
For example, I have a board with Christian Blogging Academy Pins on it. Just make sure that all the pins you schedule can go to the same board or it doesn't save you much time.
If you are using Pinterest to market your blog and your business but don't use Tailwind, I truly can't recommend it enough.
I learn something new about it all the time that makes me so grateful to have it. You can schedule 100 Pinterest pins for free and there's no time limit on how fast you have to use it. I had my free trial for quite a while before I bought a subscription.
There's absolutely nothing to lose. Click the link to find out more about using Tailwind for Pinterest marketing and how it can help your business grow and spread your message farther!
The Top 5 Pinterest Marketing Tools I Wish I'd Had Before I Created My First Pin
If you're struggling to understand Pinterest then I want to share with you this freebie I created.
Having these resources in the beginning or even middle of my journey would have saved me from so many Pinterest marketing headaches.
If you're interested, just enter your email below and I'll send you this resource FREE and you'll also be subscribed to my newsletter with blogging insights, tips, discounted blogging resources, and more! 
More to come!