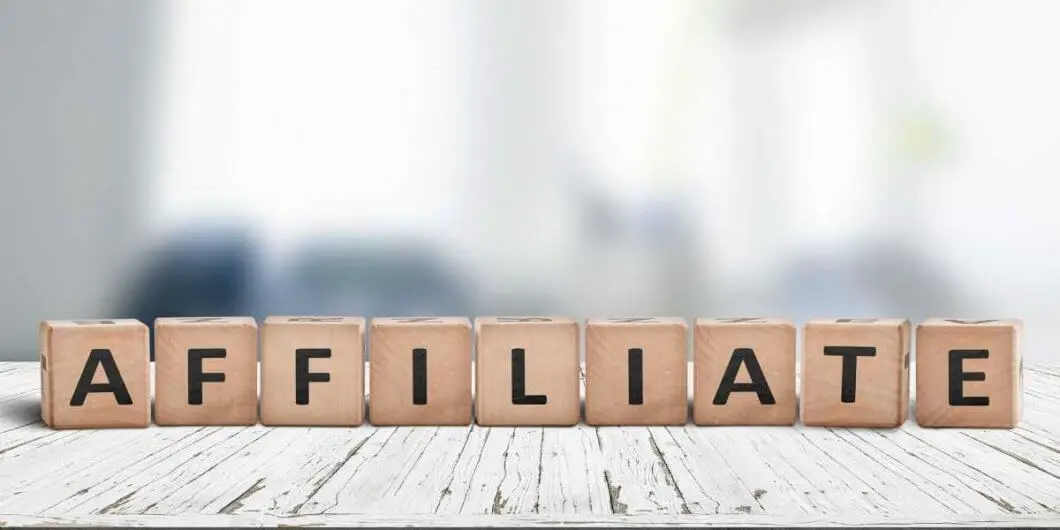 Last Updated on September 10, 2022 by Nicky Johnson
Christian Affiliate Programs
Are you trying to find some Christian affiliate programs for your blog and not having a lot of luck? No worries…in today's post I've found 24 affiliate programs that will work great for a variety of Christian blogs and niches!
One of the biggest problems Christian bloggers face when it comes to affiliate marketing is finding Christian affiliate programs and products that their audience actually needs or wants.
You don't want to be a sleazy salesman trying to convince your readers that they need a product that they really don't need.
You don't want to be pushy, overbearing or annoying because that ain't gonna fly.
What you want is to do is present your audience and email subscribers with products that will make them say, "Yes, this will actually solve my problem that I'm having with X" or "yep, this is the item I've been looking for to help me with Y but I didn't know where to find it" or some variation of that.
In other words, you're looking for a reader-product match.
How To Find The Product-Reader Match For Affiliate Marketing Success
In order to be successful in finding a reader-product match, you have to know your audience (which is a whole 'nother blog post) and what it is that they actually need or want.
Once you've figured that out or at least have an idea (because you can, of course, change the affiliate products you promote later if they are not converting.) you can start creating blog and social media content and email marketing funnels to let your audience know that you've found something that will help them.
To help you get started with finding products that your audience will love, I've curated a list of Christian affiliate programs that you can apply for through one single affiliate network.
You can apply to be their affiliate through the affiliate network called Share-A-Sale. I'll explain more about them in a second.
But First…Has Blogging Overwhelmed You? 
I totally get it. That's why I want to let you know about my Christian Blogging Business Roadmap!
I created it for pre-bloggers, new bloggers, and old bloggers who need a little guidance.
And guess what?
It's completely free. Just enter your email below and it will be sent straight to your mailbox.
Just enter your email below and the link for both will be sent to your inbox!
Christian Affiliate Programs & Products To Promote On Your Blog
I have found a motherlode of products you can promote on your Christian blog.
And all of these programs are available through the affiliate network shareasale.com.
Click to learn more about Share-a-Sale
So let me back up a second though…
What Is Christian Affiliate Marketing?
I'm sorry I didn't even explain what affiliate marketing is. Affiliate marketing is when you promote the products created by another company in order to get a commission from that company.
Lets put it in super simple terms.
1. A company has a product.
2. You have a platform.
3. You see the product that the company is selling.
4. You check to see if they have an affiliate program.
5. You see that they do so you apply to be accepted to the program.
6. The company gives you a link with a number or code inside that link that is only to you and your blog.
7. You use your platform (aka blog) to market the product for the company using that special link.
8. The company gives you a commission from the sales of products that were bought through your special link.
Christian affiliate marketing is no different from any other affiliate marketing except that it done with companies that are Christian or faith-based.
And they usually sell products that would appeal to a Christian market (that's not to say that the Christian market isn't multi-faceted but hopefully you know what I mean).
In the next section I'll explain what affiliate networks are because that's very important to understand as well.

What Is The Share-A-Sale Affiliate Network?
Share-a-sale is an affiliate network. Think about an affiliate network like an online mall of sorts with all kinds of companies housed in one building.
The network has lots of companies all housed in one network or website (Share-a-sale).
When you sign up to be a publisher on Share-a-sale, you then have the ability to apply as an affiliate for these companies housed within the Share-a-sale network.
So instead of going to an individual company's website to apply to be an affiliate, an affiliate network allows you to apply to be an affiliate for multiple companies within one dashboard.
Share-a-sale is the mall that houses and manages the affiliate sales for these companies that I will mention below.
So if you see a company in this list that you believe would be a good fit for your blog, you would:
1. Click the link and register for shareasale.com. (Don't worry. Signing up is free!)
2. Once you've been approved to be part of Share-a-Sale, you would search for the company that you want to be an affiliate for.
So what you want to do is look for Merchants in the top menu in the dashboard and then click on Search For Merchants. 
It looks like this: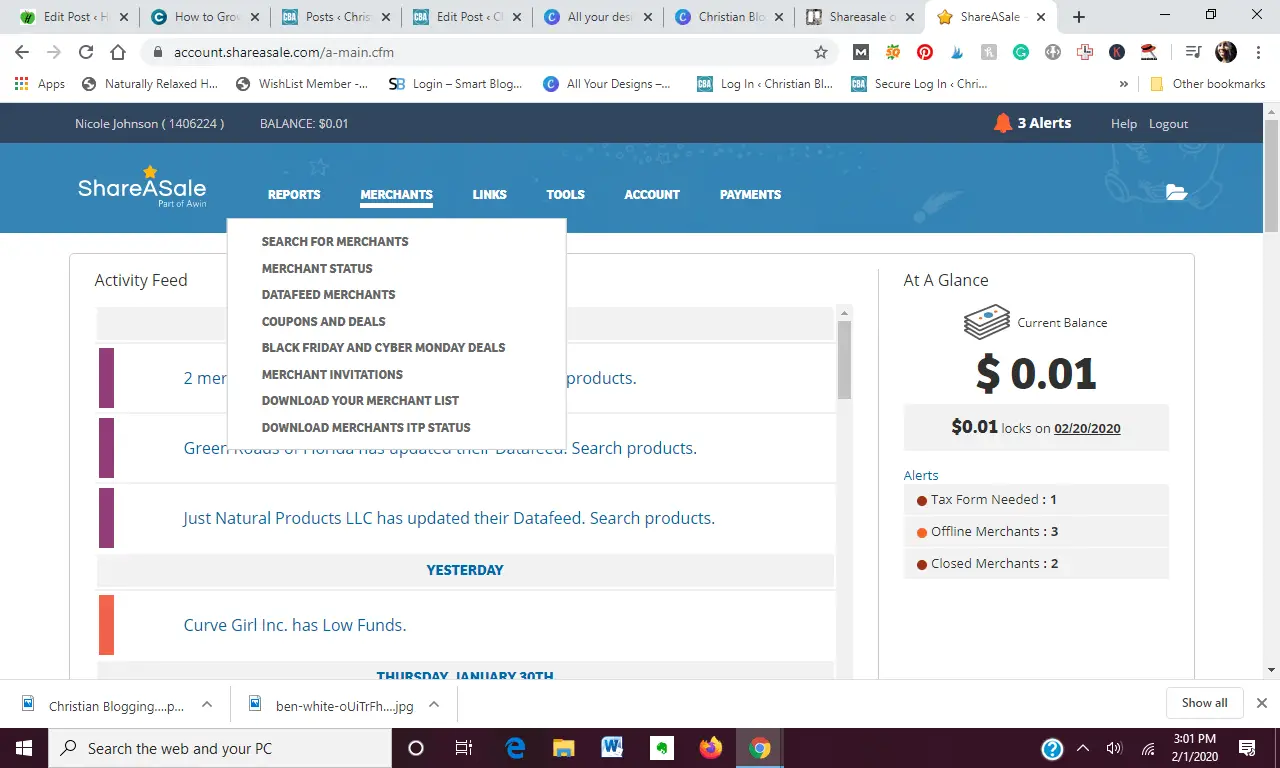 3. Then just type in the name of the company that you are looking for. Let's say you were looking for Faithbox. Type Faithbox in the search box. And click Go.
4. Once the results load you should see a page that looks like this: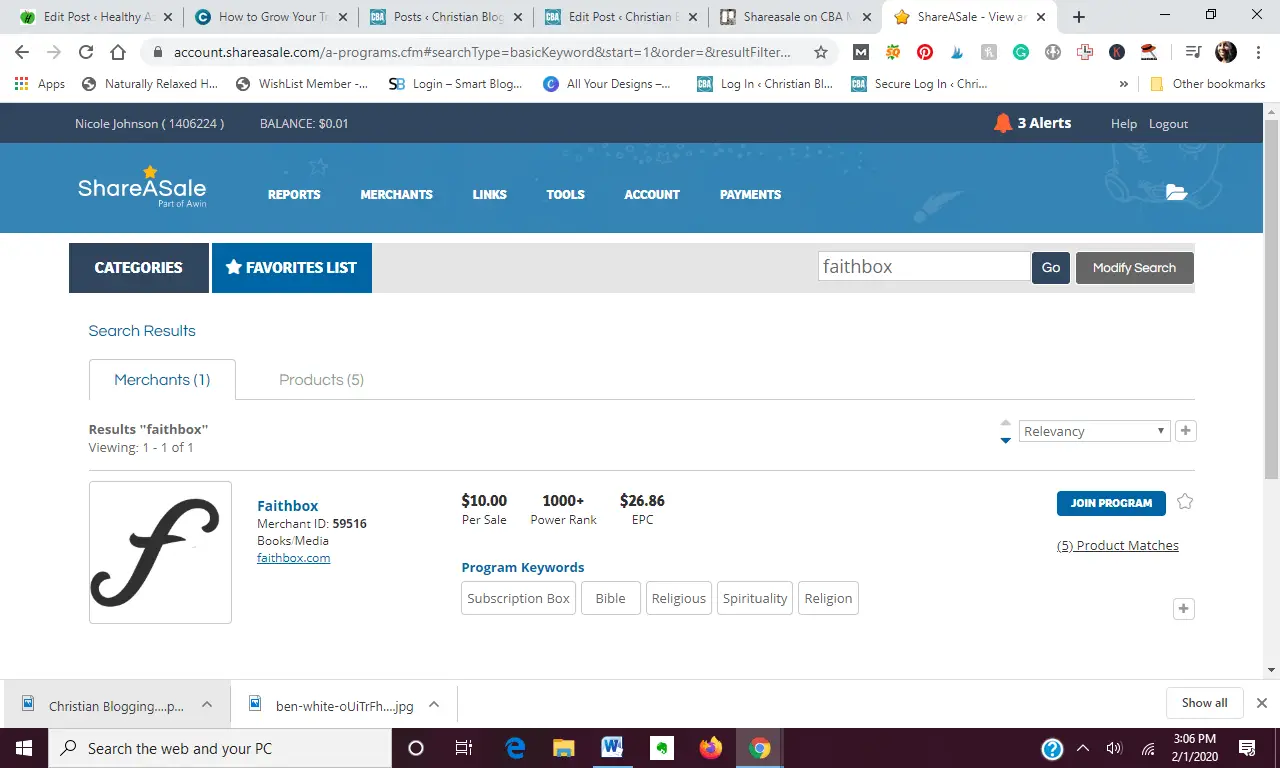 5. Click the blue box that says Join Program and follow the instructions.
Easy, right?
So now let's take a look at these companies!
 Christian Affiliate Programs You Can Apply For Right Now!
There are so many types of products that you can promote on your blog and earn a commission. The list of affiliate programs below will help you promote Christian blogs of any niche like book blogs, parenting blogs, Bible journaling blogs, Bible study blogs, and so much more!

Skimlinks Is Another Affiliate Program You Can Use To Monetize Your Christian Blog 
I have been hearing about Skimlinks for years but I never really took much notice of it. But my goodness.
Then I finally got a clue and applied for this affiliate network. I got accepted a few days later and I started to look at the merchants available in this network.
I couldn't believe it!
There are so many popular well known and trustworthy merchants in the Skimlinks affiliate network.
I'll list some below by niche.
Trustworthy Brands You Can Promote On Your Blog From Skimlinks
Business/Blogging Affiliate Programs
Staples
Freshbooks
Quickbooks
Constant Contact
Couponing And Deal Affiliate Programs
Dollar General
Groupon
Rakuten
Sam's
Coupons.com
Beauty Affiliate Programs
Sephora
Dermstore 
Ulta
Walgreens
Mac
GNC
Vitamin Shoppe
Book Affiliate Program
Books-a-million
Barnes & Noble
Ebooks.com
Ingram spark
Home Decor Affiliate Programs
World Market
Hobby Lobby 
Home Depot
Travel Affiliate Programs
TripAdvisor
Hotels.com
Expedia
VRBO
Enterprise
These are really just scratching the surface of all the well-known brands available in Skimlinks.
I believe bloggers in any niche could find products on Skimlinks that they love and would recommend to their readers with confidence.
Click below to learn more about Skimlinks Affiliate Network!
 Join These Affiliate Networks Find The Perfect Products For Your Audience
If you're ready to join Share-a-Sale or Skimlinks (both of which are absolutely free) then click the button below to get started.
Just register and take a look around to find the perfect products for your readers and email subscribers.


Ready To Answer Your Calling &  Start A Blog But Confused On Where To Start?
 Learn How To Start A Blog For Under $150! Just Click Here
You Can Do This!
Check out these other Christian Blogging Academy posts on How To Make Money As A Christian Blogger
How To Make The Most Profitable Blog Niches Work As A Christian Blogger
How To Make Money From Your Christian Blog On Day One
7 Simple Affiliate Marketing Tips Smart Bloggers Follow To Earn Money
Want To Earn Money From Your Christian Blog & Build Your Business? Start Here!