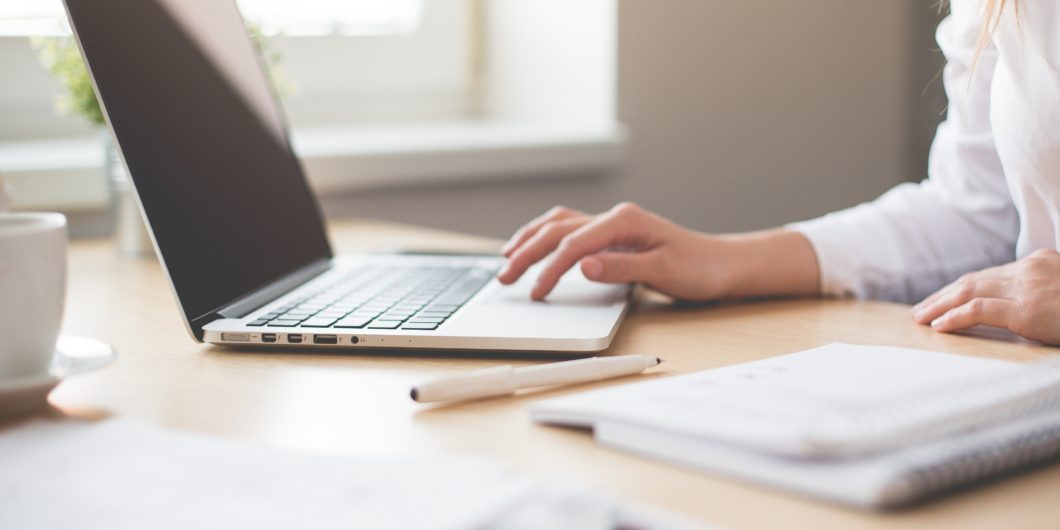 Last Updated on April 3, 2022 by Nicky Johnson
Choosing A Christian Blog Niche
Welcome to Christian Blogging Academy, where I share tips and lessons on how to build profitable blogs using biblical principles. In today's lesson, we will go over 3 quick tips for finding a Christian blog niche so you can start making the impact you long to make for the Lord.
Choosing a Christian blog niche will probably be one of the toughest decisions you make as a blogger.
What should I write about?
Who should I write for?
How can I know what I truly should write about?
I can totally relate to all of these questions for I have been wrestling with all of these topics for the past year. I've been all over the map trying to narrow down what my two blogs should be about.
However, I now know several things:
1. I made choosing a blog niche too hard.
2. You don't always have to choose a super narrow blog niche.
I'll explain both of those things just a little later as well as give 3 tips to help you get started on choosing a blog niche.
But first I want to thank one of my readers for inspiring this post.
James commented that he was having trouble coming up with a niche for his blog and needed some guidance. I decided to write a quick post about choosing a blog niche.
He also reminded me that I created a guide about turning readers into fans which dives deeper into choosing a Christian blog niche than this post will. 
I sent him and all of my subscribers a copy of it and you can grab a free copy of it right here:
Get a free guide on choosing a Christian blogging niche along with my Christian Blogging Roadmap.
Just enter your email address in the space below and the link will be sent to your inbox.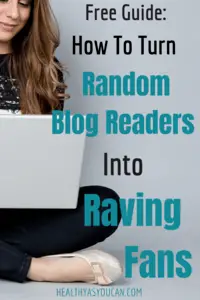 Okay now let's get to the good stuff, ya'll!
Oh yeah, and this post contains affiliate links to great products that will help you in your blogging journey. I will get a commission if you decide to buy from these links but I'm only recommending products that I feel confident about. 
3 Quick Tips On Choosing A Christian Blog Niche
I won't keep you long. This is merely a short introduction into choosing a blog niche to get you moving in the right direction if you feel confused about the subject. It's a Who-What-How kinda thing.
1. Who Do You Want To Serve With Your Blog
Perhaps one of the reasons why choosing a blog niche is so difficult is because we are asking the wrong questions. Instead of saying what should my blog niche be, we should ask this question instead: Who do we want to serve with our blogs?
Or better yet, if you're a Christian blogger, who does God want me to serve with my blog? Our blogs are not necessarily our own. Yes, they do serve as a space on the interwebs where we can be ourselves and let our personalities shine through.
But if you felt called by God to blog, then we have to ask Him what the purpose of the call was.
Who does He want us to help or support with our blog's content?
Related: Here is more insight into finding a blog niche as a Christian blogger.
2. What Does Your Blog's Audience Need Help With?
After you answer who you or who God wants you to serve, you need to ask what do they need help with?
If you are supposed to serve single mothers, then what do those single mothers need support with?
Do they need parenting tips, dating advice, money saving tips, side hustle, spiritual rest, etc.?
Pray and ask God for guidance on this.
3. How Can You Help Your Blog's Audience

After you know what they need help with, you then can think of how your blog can provide that help.
Going back to the previous example, if you feel drawn to helping single mothers (who), with money-saving tips (what), then you can start writing blog posts on how to do that (how).
You can write blog posts like: How to Live On One Paycheck As A Single Mother
 Why You're Asking The Wrong Question On Choosing A Christian Blog Niche 
I know I'm making it sound super fast and easy and it may not be that way for you. Things that sound easy on paper rarely are in real life.
However, these questions really will get you started on choosing a blog niche.
Just remember it's not a matter of asking: What blog niche should I choose but asking: Who should I serve, what do they need help with, and how can I help them.
It might very well be that after you do some soul searching that you don't have to choose a narrow niche at all.
Lots of bloggers have success having a broader umbrella of topics to discuss and their audiences love it.
 What To Do After Choosing A Christian Blog Niche
After you've chosen a Christian blog niche, assuming you haven't already launched your blog, is to buy a domain name.
I have a post that walks you step by step through the process of buying a domain name for Godaddy so be sure to check that out if you're ready to take action. 
What you do after you buy a domain name is to choose a web host company. 
What is a web host?
According to website.com: Web hosting is a service that allows organizations and individuals to post a website or web page onto the Internet.
A web host, or web hosting service provider, is a business that provides the technologies and services needed for the website or webpage to be viewed in the Internet.
In layman's terms, a web host manages the all the techy backend stuff that allows your blog to be on the internet and seen by other people.
So needless to say, your web host is very important. 
What you should look for in a web host is this: 
Good customer service. Does the company have tech support from several different methods? Is customer service free for all plans or does it only come with higher-tiered plans? 

Reasonable prices

The ability to scale your hosting as your website grows. What this means is that as you get more blog traffic and add more posts and pages, the needs of your blog grows from a technology standpoint. You'll need more bandwidth, more storage, faster servers, dedicated servers, etc. 
The web host that I use that ticks all of these boxes for me is Hostgator.
I've been with them for over 10 years with various blogs so I guess I'm qualified to give a review on them ;). 
Their customer service has been stellar for me.
I've used their live chat in the middle of the night.
They've stayed on live chat with me for over 2 hours fixing a problem that technically (pun possibly intended) wasn't really their problem to fix.
I've heard horror stories from other bloggers in Facebook groups about how they had to switch web hosts because the customer service was so bad. Not fun. 
Their prices have remained very reasonable. I'm not aware of ever paying less than the $11.95 I pay per month currently so I can't say if they've raise their prices or not.
It seems like they may have done that once since I've used them over 10 years but I honestly can't remember. Even still, I'm only paying $11.95 so I'm happy with that. 
If you're interested in learning more about Hostgator you can click the button below. 
Click to learn more about Hostgator
They also have plans that can grow with you as your blog grows so that's something else to consider.
And after you've bought your web host, you're well on your way to becoming a blogger!
Conclusion: Do you have some more clarity on choosing a blog niche?
If you feel like you're starting to get clarity on the subject but still need some more guidance, then don't hesitate to grab a copy of my free guide on building a loyal readership.
Because it's really not about choosing a blog niche. It's really about asking which readers you are being called to serve.
This guide will give you clarity by helping you get inside the minds of your potential readers and asking higher-level questions to help you choose a blog niche once and for all!
Okay everyone, thank you for joining me and please come back tomorrow where I will be discussing one of my favorite blogging tools Tailwind!
See you then and God bless!

Ready To Answer Your Calling &  Start A Blog But Confused On Where To Start?
 Learn How To Start A Blog For Under $150! Just

Click Here
You Can Do This!
Check out these other Christian Blogging Academy posts on How To Start A Blog 
3 Subtle Signs God Is Calling You To Be A Blogger (That You Shouldn't Ignore)
How To Stop Procrastinating & Start Your Christian Blogging Journey (Even If It Scares You) Part 1
How To Stop Procrastinating & Start Your Christian Blogging Journey (Even If It Scares You) Part 2
3 Powerful Steps To Finding The Perfect Christian Blog Niche
How To Buy A Domain Name In 8 Easy Steps
5 Brilliant Ideas For Choosing A Christian Blog Name (With Picture Examples) 
How To Purchase Your Web Hosting Service In 3 Simple Steps
The 4 Types Of Blog Content That Will Help Your Christian Blog Grow Dramatically
How To Make The Most Profitable Blog Niches Work As A Christian Blogger
How To Make Money From Your Christian Blog On Day One
7 Mistakes Blogging Beginners Make (That Pro Bloggers Don't) & How To Fix It